Anthony Vittorio
Anthony Vittorio is a sophomore student and has attended SCF for two years. After achieving his A.A in the fall he will transfer to FSU to pursue a Bachelors degree in creative writing and a Masters in Editing, Writing, and Media.
Megan Finsel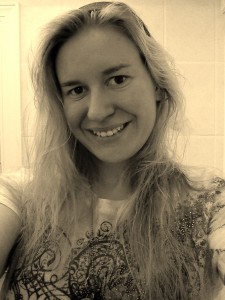 I am a Special Education major, but writing is my first love. I have been writing and telling stories for as long as I can remember. To me, there is no better outlet for emotion than the written word. I've done proofreading and editing, performed spoken-word poetry, competed in Slams, and I am currently President of The Swamp Scribes; the creative writing club of SCF Venice campus. If you want to get to know me more, the best way is to read my work because I put my heart into everything I write. =)
Scarlet Flower Pickering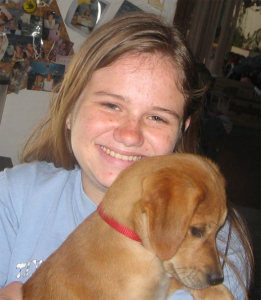 Scarlet Flower Pickering is a reserved animal lover that enjoys writing fiction. She has six pets, six potted plants, and a younger brother that she cares about and loves greatly. She enjoys singing, music, playing gore-less adventure video games, and reading romance stories.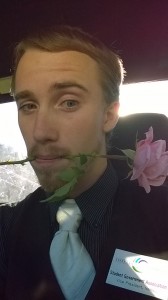 Tim Nail
I am a photographer, and I enjoy exploring fellow photographer's works. I decided to take Magazine Production to see what it is like on the other side of the submission guidelines.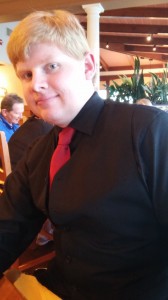 Daniel Flood
Hi I'm Daniel,
I decided to take Magazine Production II because,well I took the first one and went great. I wanted to understand the idea  of writing poetry and short stories, and being able to be a part of a online  Literacy Magazine is awesome. Also I forced my girlfriend into the second one =P, the benefits are amazing. As for me I don't write much. I  would like to start up again one day with the added a billion other  things I want to do. But I read a lot of books and love criminal  justice, Police, Military movies, Science Fiction and more. I'm a guy which means l love guns, cars, women, especially my girlfriend

one day I'll be a Police  Officer or Video game designer. Music is a Passion  as well from Orchestra, Rock. Another passion of mine is  gaming, I have a Xbox 360 a ps3 and i have my computer back =D. On a good note my girlfriend wants me to get into  Taekwondo, but classes are expensive so we wrestle privately which is a bonus =P, hopefully I don't make  her mad and we start sparing in the kitchen or something like in the movies Like Mr. and Mrs. Smith =P. My Favorite color is blue, and my dream  car is a 1969 Ford Mustang Fastback, like from the movie Gone In 60  Seconds, the gray and Black Stripe Eleanor
Well that's it. That is what you ought to know about me
from my last staff bio it states ( I love…. [ Asian boys ] ) this is a typo. but this made me laugh
Now please leave
Hi, I'm Michelle. Nice to meet you, the sky is blue and the grass is green. Today's a good day. Writing has been my passion most of my life and well, there's not much to say about me other than that I love sweet things, everything from sweet people to sweet desserts. Come on, who doesn't like cupcakes? Anyways, I've finished two semesters and plan to finish my General A.A and transfer to a univeristy. I'm not sure where yet, but hopefully a place I can pursue my Bachelor's in Creative writing and possible become an editor or author of an amazing book one day. Alright, stop wasting your precious life and go discover! 🙂