Carley Baker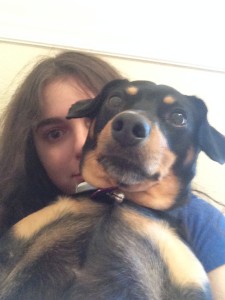 My name is Carley and I am 19 years old. I graduated from high school in Massachusetts in 2014 and moved back here after that. I like watching movies, reading,writing, and listening to music. I'm going to major in English but I don't think I know what exactly I'm going to with that yet. I want to be able to do a lot of different things so I don't get bored. I know that I'm not any good at science or math, though. In high school I had to build a catapult for a physics project and I duct taped a ladle to shoe box and it didn't go well. I also like animals and the rain and I know how to juggle.
Danielle Dean

My name is Danielle, and this is my second time taking this sort of class with Professor Masucci (College Magazine and Production II). I'm twenty-one years old, was born and raised in Cincinnati, Ohio, and moved down to Florida with my family roughly two years ago. As an English major, I'm a bit of a fanatic for reading and writing, and aim to one day be able to publish my own books. Professionally, I'd like to work n the publishing industry, whether as a reader or an editor. So really, this class is perfect for me!
Taylor Hill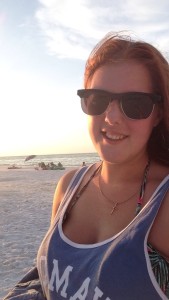 My name is Taylor, a born and raised Floridian who graduated in 2014 from Venice High School. I spend a lot of my time working as either a gymnastic coach or a sales associate at Pacsun, and going to school finishing up my A.A. When I have time though, you can find me hunched over my computer or in front of my TV crying over my favorite shows and movies, reading, writing, and the if I'm feeling adventurous, outside exploring and adventuring. At this point I am still trying to figure out what I really want to do with my future, right now I'm on a route to majoring in English and maybe a job in editing or publishing in the future, who knows, I could want to be a champion mountain climber tomorrow. At this point I'm just trying to take one day at a time and live a full life.
Kimberly Liechty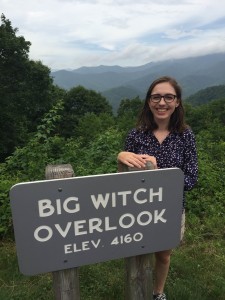 My name is Kimberly, I was born and raised in south Florida and I graduated from Sarasota High School in 2015. I enjoy spending time with my family, hiking, gardening, and going to museums. I love to read and write in my free time which, one might guess, makes me more inclined to English and history rather than science and math. I love movies and television shows as much as a good book. I look forward to one day knowing what I want to do with my life. However, at this point, I have absolutely no idea. I have a genuine interest in the history of mankind and I hope to travel the world and learn about as many different cultures as I can.
Shauna Longshore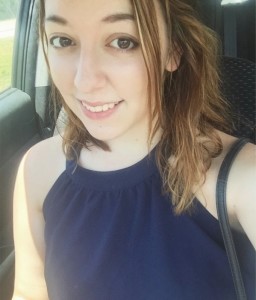 My name is Shauna, I'm 20 years old. I'm from Philadelphia but I moved to this area nine years ago and graduated from Lemon Bay High School in 2014. I've always been very interested in journalism and all the areas surrounding it. I'm an avid reader, sometimes I'll spend a few hours just reading an entire book because putting them down is so difficult for me. I love traveling, I went to London once a few years ago and since then have been saving to return one day. For me being able to travel and learn about all the different history and art in the world outside of a classroom is incredible. Aside from my interests, I'm also a cake decorator in a bakery! I'll be finished with my A.A. this spring, after that I'll most likely be moving to Orlando to finish my bachelor's degree.
Michael Loos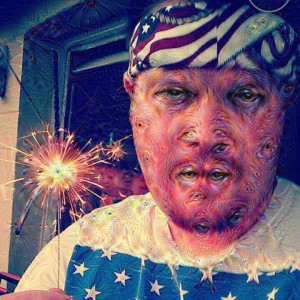 I was born in Florida; I've said for a long time that I disliked, and even hated Florida, but that was because I was I wasn't looking in the right places for something to love, and have lived in Venice for just about all of my life. I now find that it would be hard to live in a state that didn't have palm trees, I adore them and the beach.
Some things I find pleasant are bike-riding, hiking (just signed up for an Environmental Ethics class,) reading/writing, and browsing the internet -_-. I also love museums, but there aren't too many around Venice, I love looking at art and I really love the classical era; Greece, Rome. Also, the Renaissance. I also love cultures and don't know what I want to do with my life either.
John Peele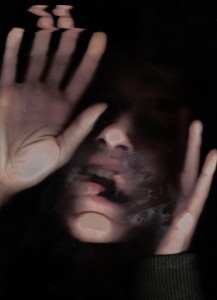 My name is John Bradley Peele and I'm a sophomore at State College of Florida who is pursuing a degree in creative writing. I'm also interested in arts, journalism, and entrepreneurship. I'm 28 years old and I was born and raised in Bradenton, Florida. I put off college for a while, instead working in restaurants and playing in bands, but now I'm seeking my degree in order to become a professional writer and to establish skills that will allow me to do something positive in the world. I hope to eventually start my own organizations that relate to creative arts, publishing, and social awareness, once I have the experience.
Darsie Strother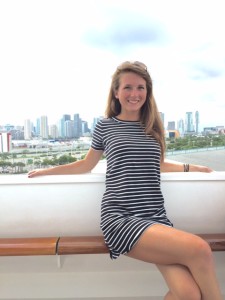 My name is Darsie and I am 18 years old. I was born and raised in Sarasota and graduated from Riverview High School in 2015. I am currently an Assistant Manager at Chick-fil-a Westfield Sarasota Square Mall. I love hanging out with friends and family and I enjoy staying active. I love going to the beach, boating, rollerblading, and water skiing. Lately, I've been wanting to try new activities such as kiteboarding and windsurfing. In the future I plan on obtaining a masters degree and becoming a Speech-language Pathologist but for now, I'm just having a good time.