Christy Hicks: Managing Editor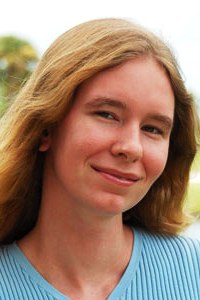 Christy is a sophomore at MCC Venice. She will be getting her AA this December (08). Next semester, she will start at USF as a Literature major. She is an active member of Swamp Scribes, and is the president of the Progressive Club. Her hope is to be a college level English teacher some day.
Jonelle Cetin: Assistant Manager, Photography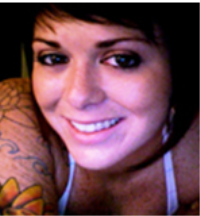 Jonelle is a journalism major. She enjoys photography, reading, bike rides, German beers, and karaoke. She aspires to travel the entire world.
Glenn Banish: Assistant Manager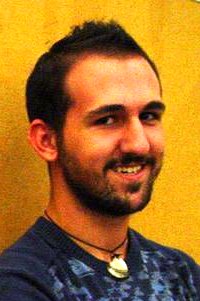 Glenn is a freshman at MCC Venice. He plans on getting his Associate in Arts degree in political science and then transferring to the University of South Florida in St. Petersburg. Glenn is also an active member in the History and Political Science Club. In his spare time, his life revolves around music, politics, family and friends. When not attending or participating in local, state, and national political events; he listens to, writes, and plays music, goes to as many concerts as possible, and spends time with his friends.
Sarah Ward: Fiction Editor, Head Proofreader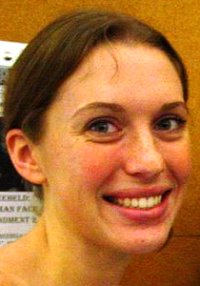 Sarah has always loved poetry. She started to write a very young age and read to her sisters, who she claims, "frequently hated her for it." Her daughter is the light of her life. Sarah is looking forward to hearing her daughter read, because reading is equally dear to her.
Sheena Chatterjee: Publicist, Proofreader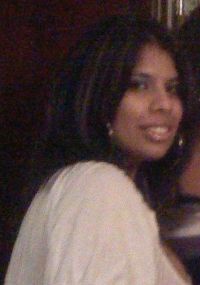 Sheena was born and raised in New York City. She moved to Cape Coral, Florida three years ago to get her degree because it was impossible for her to focus back home. Music is her life and her number one passion. She listens to all kinds of music but, 'worships' hip hop, soul, and enjoys dancehall, Indian music, and reggaeton. What Sheena loves most, besides music, is fashion. She is loyal to adhering to trends of the season and her favorite European label is Burberry. Sheena has her own distinct, very unique and original style and has never met anyone who dresses like her. She also loves dancing, writing, and shopping.
Frank Ferrante: Event Coordinator, Chef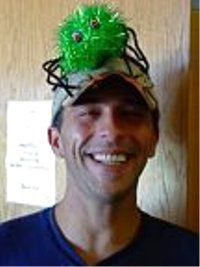 Frank is a fun-loving chef from Queens, NY. He loves art, fishing, music and cooking. He's working towards his degree in Art Education.
Vanessa McDonald: Poetry Editor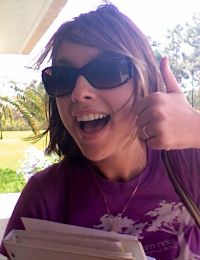 Vanessa is a sophomore at Manatee Community College in Venice. She is a worship leader at West Coast Church and really enjoys anything that has to do with music. Eventually, she plans on pursuing journalism through a Christian cultural magazine.
Rheena Balan: Publicist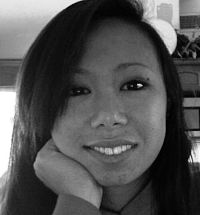 Rheena is a freshman at Manatee Community College in Venice. She is an active leader in her youth group at West Coast Church and plans to pursue her Bachelors degree in graphic design.
Maxime Poitevien: Publicist, Assistant Event Coordinator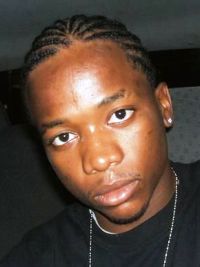 Maxime, or Max, was born and raised in Miami, FL. Max enjoys writing poems in his spare time and writing rap lyrics when he hears a good beat. He is really good with people and enjoys editing other peoples' work. Max says editing "makes me feel like a king. That's just me."
Brittany Hoffman: Editor, Publicist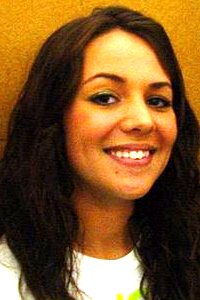 Brittany is a young girl with a big dream. Working towards her degree in journalism, Brittany's dream is to expand her mind as much as possible and learn about cultures around the world from personal experience rather than from a textbook. After doing so, she wishes to bring the awareness of truth to her readers. Brittany hopes to assist in bringing people together in a world we can believe and strive in. She will write what is, and what she thinks the people would like to believe in. Brittany says, "The truth is dirty, but it needs to be brought up, and I will continue to dig my feet into the mud!"
Dr. Allen Culpepper: Professor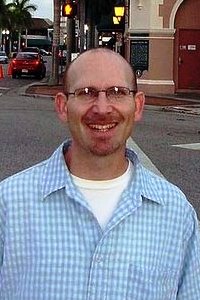 Dr. Allen Culpepper advises Elektraphrog. He's an associate professor at MCC and likes English literature and Italian coffee. His poems have been rejected by hundreds of literary publications, but the occasional exception has been made by Florida English; The Church-Wellesley Review; Children, Churches & Daddies (not at all the publication its title implies); and Cooweescoowee.