Chelsey Lucas, Editor in Chief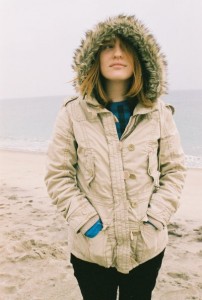 As a paper-writing extraordinaire, English language, literature, and composition has become my life's calling. After two amazing years at SCF, I've obtained my AA and am moving on to New College of Florida for the fall semester to continue my education in becoming a teacher at the college level (and no, you're not the first one to think I'm a masochist for making this decision). Elektraphrog has been quite an adventure–sometimes torturous, often headache-inducing, but still tons of fun–and I look forward to using my skills as editor-in-chief this past year in future endeavors.
Cherstin Frame, Assistant Editor in Chief
Cherstin Frame enjoys reading and writing, and will soon be graduating from SCF. She plans to attend FGCU in the fall to pursue a degree in Elementary Education. Cherstin still hopes to write a few novels someday, although with a new baby and a six-year-old, her dream may have to wait a while.
Sharon Valderrama, Assistant Editor in Chief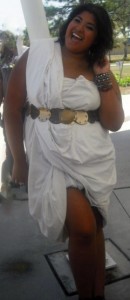 I've been working on getting my A.A. here at SCF for a few years now, and although it's been a bit of a struggle, it's going to be dearly missed. Thanks to the variety of teachers on campus I have found my calling and will be pursuing a Philosophy and Public Administration double major with a Minor in Non-Profit Management. Although I plan on working with non-profit organizations and government funded programs, I hope to continue on with my interests in reading, writing, and spoken word. To all of those who aren't too sure of themselves when it comes to being creative, just remember "Making the simple complicated is commonplace; making the complicated simple, awesomely simple, that's creativity." -Charles Mingus
Rheena Balan, Editor
Jessica Bennett, Editor
Nicholas Chevalier, Editor and Web Guru
Chris Langnes, Editor
Returning to College after 38 years has been an experience. I am pursuing a new career as a Registered Nurse. Being involved with young students is great in the way of keeping a younger attitude and scary in the way I see our future panning out. Being involved with Elektraphrog and seeing the creativity of the students is very exciting. I hope you enjoy reading and viewing the work that has been submitted.
Brittany Marshall, Editor
Caitlin Mastrodonato, Editor
Jessica Vaughan, Editor
Lisa Vinas, Editor
Matthew Masucci, Faculty Adviser